The Angel Inn

Stoke by Nayland,

East Anglia
Luxury restaurant with rooms in the heart of the Suffolk
Book
Member since August 2022
Enjoy exceptional service and wonderful contemporary cuisine in the surroundings of a five hundred year old heritage country inn, all set in the heart of the beautiful Suffolk countryside and the Dedham Vale. Each of the 11 exquisite bedrooms have individually designed furnishings, luxury bed linens, original artwork and features.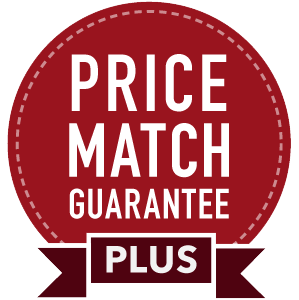 OPL Exclusive details
11 Special Offers for this hotel.

Food Lovers Break - Gainsborough (Classic)
From £109.38 pppn for a 4 night stay, to £182.50 pppn for a 1 night stay
Highlights
Exceptional dining
Individual luxury bedrooms
Beautiful courtyard garden
Located in the beautiful village of Stoke by Nayland
500 year old building
Large terrace and garden
Ideally situated in Suffolk
The Sunday Times - Best Hotel 2023 East of England
Internet Connection in Rooms
How to find The Angel Inn
The Angel Inn
Polstead Street
Stoke-by-Nayland
Suffolk
CO6 4SA
Good to know
Hotel check-in time:
3:00 PM
Hotel check-out time:
11:00 AM
Restaurant
Opening Times
Monday to Wednesday - Closed
Thursday: 12pm - 2pm, 6:30pm - 8:30pm
Friday: 12pm - 2pm, 6:30pm - 9pm
Saturday: 12pm - 2:30pm, 6pm - 9pm
Sunday: 12pm - 2pm, 5:30pm - 8pm
Dress Code
They do not have a required dress code although many guests choose to dress smart casual. They do not permit shorts in the restaurant or flip flops in any of their public spaces.
Parking Facilities
They have private parking for guests which you can access from the main road. They also have electric charging points available for guests (1 Tesla, 1 universal).
Child Policy
Children aged 13 and over are welcome to dine and/or stay in the hotel. They are not able to cater for or accommodate children under 13 years of age and they do not offer any child menus or child portions.
Other Information
Check in time is between 15:00-18:00
History of the hotel
The history of The Angel Inn goes back well over five hundred years. The Angel Inn is wonderfully preserved and restored and offers a rare opportunity to experience and enjoy a stunning historic building with exceptional food and service.
The village of Stoke-by-Nayland is first recorded in 946 when an Anglo Saxon earl endowed land in the village, most likely for a monastic community.
The Angel Inn was part of the Tendering estate in the manor of Stoke for many centuries. William de Tendering received a grant to hold a fair and market here in 1303 and the Tendering family held the land for over a century before it passed to the Lords Windsor and the heir of the Duke of Norfolk.
The Angel Inn has occupied its present location for many centuries. The Inn became an important stopping point on the road between Colchester and Ipswich and continued to develop as a coaching inn.
Parts of the building date from the fifteenth century with much of the current building being from the Tudor and Elizabethan periods with its characteristic timber beams and many period features.
In the late eighteenth and early nineteenth century, one of Suffolk's most famous figures, the artist John Constable, lived and worked only a few miles down the road in East Bergholt. He drew and painted in Stoke-by-Nayland including a number of works depicting St Mary's Church, Stoke-by-Nayland. Constable loved the impressive bell tower of St Mary's and he drew and painted it on a number of occasions as shown in these images. It is believed Constable visited The Angel Inn on several occasions when making these sketches and paintings. Today, Constable gives his name to the beautiful countryside of the Deadham vale which surrounds The Angel Inn nestled, as it is, in the heart of Constable Country.
Dogs Policy
This is not a dog friendly property
Other UK hotels that may be of interest

Lavenham

nr Bishops Stortford

Essex


Secure online booking
You can book any hotel break through our secure online booking system.
If you have any queries please check our FAQs. We accept the following credit and debit cards: