About the Cotswolds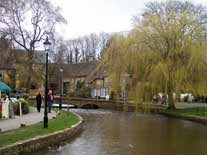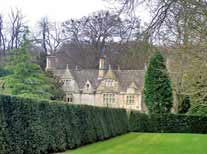 The Cotswolds is one of the most beautiful and unspoiled regions in England, with high, wooded hills and sweeping valleys dotted with charming, timeless villages of honey-coloured stone cottages.
To the west, the River Severn flows through the Severn valley to the Malverns and the Welsh Mountains, while to the east the Cotswold hills rise and then slope down into the Thames Valley towards Oxford.
The Cotswolds offer a huge variety of activities, with many towns containing excellent shopping facilities, including designer boutiques, antique houses and gift stores. The region also has a rich history and architectural heritage, with many towns dating back to Roman times. Prehistoric forts and burial grounds are found all over the landscape, and most towns and villages have historic churches and abbeys displaying relics of their rich and turbulent past.
The Cotswolds also has a number of popular museums covering all aspects of the regional heritage, from the heyday of the Wool industry in the 15th and 16th centuries, to the Arts & Crafts Movement of the late 19th and early 20th centuries, that are helping to preserve the area's history for future generations.
Most Cotswold towns contain beautifully preserved stone buildings and former coaching inns that have now been converted into hotels with guest accommodation and award winning restaurants. You will find many of the best hotels in the Cotswolds among these pages, with a range of Cotswold hotel breaks to choose from. Midweek special offers, luxury weekend breaks, and celebrations to mark that special occasion, you are sure to find the perfect hotel break to suit all requirements here.
Things To Do...