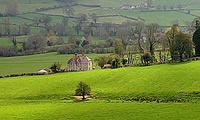 luxuryhotelbreaks.com hotel vouchers
luxuryhotelbreaks.com hotel gift vouchers are the perfect gift present. Whether for Christmas, Birthdays, or employee reward our luxury hotel vouchers are a truly memorable gift.
Sending an luxuryhotelbreaks voucher is easy and convenient. All our vouchers are now valid for 18 months. Choose from one of our voucher options below.

Gift Voucher
We offer a choice of printed or e-vouchers, all in a stylish design. Our gift vouchers are valid for any hotel break advertised on our website.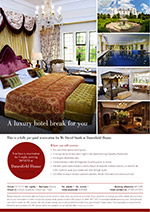 Hotel Break Gift Voucher
We also have a selection of special hotel breaks that are available to purchase as a Hotel Gift Break Voucher, which can be presented to the recipient to redeem at a later date.
View our extensive range of hotel gift break offers using the link below, then just click the box "Buy this offer as a gift" and follow the simple instructions. The voucher can then be redeemed at a date of your recipient's choosing. Please note that the hotel break gift voucher option is only available in the email print off format.
Corporate Gift Vouchers
Our gift vouchers are an ideal way to reward staff, or as a thank you to business contacts, or as part of a promotion.