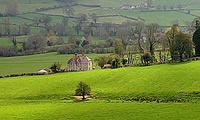 luxuryhotelbreaks.com hotel vouchers
luxuryhotelbreaks.com hotel gift vouchers are the perfect gift present. Whether for Christmas, Birthdays, or employee reward our luxury hotel vouchers are a truly memorable gift.
Sending an luxuryhotelbreaks voucher is easy and convenient. Choose from one of our voucher options below.

Gift Voucher
We offer a choice of printed or e-vouchers, all in a stylish design. Our gift vouchers are valid for any hotel break advertised on our website.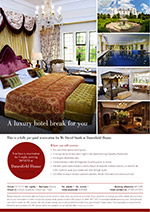 Hotel Break Gift Voucher
A selection of our hotel breaks are available to purchase as a Hotel Gift Break Voucher, valid for 12 months.
Follow the link below, then just select the "Buy this offer as a gift" link option when you've selected your favourite luxury hotel break.
Corporate Gift Vouchers
Our gift vouchers are an ideal way to reward staff, or as a thank you to business contacts, or as part of a promotion.