13th Century romantic castle set in parkland nr Edinburgh
Book
Member since 2015
Dalhousie Castle
Spa Information & Facilities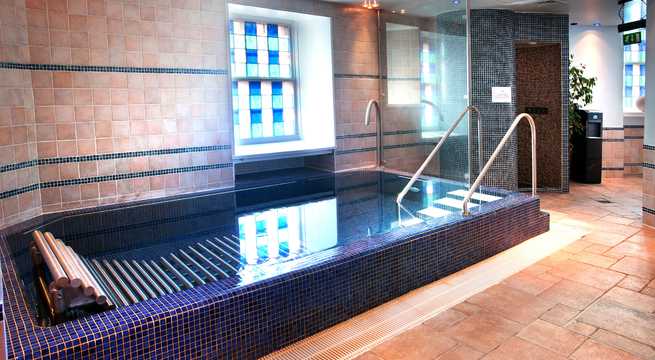 Aqueous Spa
The Aqueous Spa facilities remain closed however the hotel are now able to offer spa treatments.
The Spa combines relaxing and therapeutic treatments designed to invigorate and rejuvenate your body and mind. Dalhousie have chosen to use Darphin products throughout the spa, selected for its unique sensuality and exquisite results.
This multi-massage jet pool incorporates an airbed, neck and specific muscular body massage jets. Designed to relieve aches and pains leaving you feeling energized.
The Laconium is a Roman style dry sweating room with a lower temperature than a common sauna, releasing heat through the benches and floor.
The spa also has an area called a Tepidarium. Here you can relax and enjoy a new level of well-being with comfortable lounge beds. The tepidarium catches the sun and overlooks spectacular views.
Pre-booking is highly advised for treatments and use of the spa facilities. Spa facilities are available to residents prior to check in and up to closing time on the day of departure.
Please note that children under the age of 16 are not permitted to use the spa facilities.
Other UK hotels that may be of interest


nr Newcastle



nr Musselburgh


Secure online booking
You can book any hotel break through our secure online booking system.
If you have any queries please check our FAQs. We accept the following credit and debit cards: